Finding or suspecting you have mold and mildew in your home can be an unnerving experience. As we all know, mold is vigorous and a nuisance. Once these spores find a source of food, they grow rapidly. If there's no intervention, this fungus can be harmful both to your health and property.
Another annoying thing? Mold is resilient. The spores can survive in dry environments for an extensive period. That's why it grows on drywall, ceilings, wallpaper, cardboard, and other paper products.
It's of utmost importance to follow the mold remediation protocol, or even if you clean up after mold, it may come back. While it can never be removed completely, you need to take the necessary measures to prevent mold from recurring.
Signs of Mold in Your House or Property
Here's how to tell if there's a high concentration of mold in your home or building:
Unpleasant Smell Pervading the Air. Mold smell sometimes isn't apparent or strong. But most people describe the smell as musty, damp forest, or earthy. All the same, if you smell something funky, you may have a mold problem.
Experiencing Respiratory Effects. If people in your house or business start complaining about headaches, nasal irritation, tingling skin, itching eyes, asthma acting up, and other respiratory symptoms, mold could be the culprit. People with allergies or weak immune systems can have severe reactions.
Visible Damage to Your House and Building Structures. Lumpy insulation, bubbly paint, cracks, and soft spots on the floor, walls, and ceiling could indicate mold. If you experienced floods, high humidity, or a massive leak, there's a high chance of mold creeping up. It only takes mold and mildew 24-48 hours to grow after exposure to moisture.
Understanding Mold Testing and Inspection
If mold is visible, mold testing and inspection are not as critical. Some mold inspection companies may try to convince you otherwise, but that's the reality of the situation. If you can see it, don't waste your money on mold testing, unless you have another reason for conducting it.
Mold testing only makes sense if:
Mold is hidden or invisible - when people in the house start experiencing health problems associated with mold exposure, but it's nowhere to be seen. Only mold testing can confirm if mold is the guilty party.
You can smell but cannot locate the mold - there's a moldy smell but tracing the mold growth is proving difficult; consider professional mold testing.
Substantiate remediation work - after a mold removal process, you may want to test your property to ensure the work was successful.
You want to buy a property - if the building or home you want to buy has been unoccupied or vacant for a long period or had a history of flooding, mold testing might come in handy.
There was recent water damage, and you're concerned about mold despite clearing the water immediately.
If you face these challenges, Hippo Carpet Cleaning Mount Vernon is here to help.
Our mold testing services in Mt Vernon, NY include:
Moisture & Leak Detection - water damage can be hidden behind walls and ceilings, causing mold to grow and spread. We test these surfaces using moisture meter technology to identify and establish the severity of moisture pockets.
Air Sampling - we use a collection device which collects samples that are sent to the laboratory to determine the presence and concentration levels of molds in your space.
Surface Sampling - our mold inspectors will test the surface for mold using tape, swab, or wipe sampling. The samples are then taken to an independent laboratory to be analyzed.
If You Need to Find Out For Sure
Professional mold testing is the only way to prove that there is a mold problem in your property, and the only way to quantify how much more mold you have indoors than exists outside nearby. Call 914-363-0750 today to consult with our experts in Mt Vernon, NY about your mold concerns.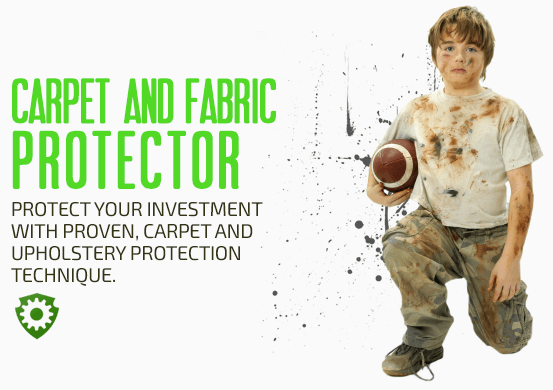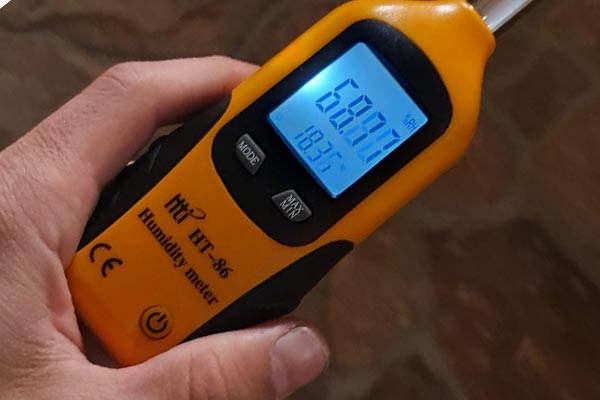 Mold Testing FAQs
What Is Mold Testing?
Mold testing generally involves testing surfaces or air for mold. Usually, a mold inspector tests air samples and surfaces for the presence of molds and determines the type of mold present.
When Should Mold Testing Be Done?
It is common knowledge that mold needs moisture to grow. Therefore, the first place to test for mold is usually a wet area. If any area in the home has been affected by water damage and it wasn't quickly fixed, that place could be contaminated by mold, so it will be advisable to test for mold there. Another place to be wary of and check for mold is in a new home. It is advised that you call mold inspectors to inspect the house for mold, as you do not know if the house has been previously affected by water damage. Some molds can be seen with the eyes. When you notice some black, white or green stuff growing around, you should do mold testing.
How Can I Tell if I Have a Mold in My Home?
The best way to tell if your home is infested by mold is to call mold inspectors to conduct a mold inspection. However, there are sure signs you could look out for that usually indicate mold's presence.
These signs include:
A persistent musty odor
A black, greenish, brown, whitish growth on walls or surfaces
Discoloration of walls and ceilings
Water leaks
Paint peeling