Mold growing on basements mostly appears slimy and has a greenish appearance that later turns black or gray. If not mitigated in time, basement mold could lead to health issues and property damage. Although not all mold spores are toxic, with black mold you shouldn't fool around and that is why you should get rid of mold whenever it occurs. It's good to know what causes mold in order to develop adequate preventive measures.
How Do I Know If I Have Mold?
One of the first things that could indicate mold in your home or commercial building is the presence of a persistent musty odor. If you detect this smell, it's best to call a mold inspection professional in Mount Vernon to confirm whether it's mold. Our mold inspection & testing experts will look out for the following to confirm mold growth in your house:
Visible stains of mold. Our experts will look out for any thread-like or white mold. They will also check out any black spot clusters.
Signs of water damage. We will check for any water stains or discoloration on ceilings, floors, or walls. Long-term exposure of surfaces to moisture could lead to mold growth.
Water leaks. Our experts will check for any water leaks in your basement that could cause mold growth. Some leaks are hard to detect.
Once we detect mold in your house, we will take an extra step to test what type of mold you have and to determine its toxicity level and possible human health risks. Give Hippo Carpet Cleaning Mount Vernon a call today to find out more about our mold inspection and testing services.
Main Causes of Mold Growth in Your Basement
There are many reasons there may be mold in your basement. Here are some possibilities.
Roof and Pipe Leaks
The main cause of mold in basement areas is water leaks from pipes, the foundation, or the roof (when it rains). When a water leak happens, it causes water intrusion in the basement area; hence a perfect environment for mold to grow.
Poor Ventilation
Poor ventilation in your house could lead to a collection of moist, stagnant air that can help mold to grow in the basement and ventilation systems as well. Mold can also grow due to dirty filters in the HVAC system that traps steam and air moisture from cooking, bathing, or cleaning.
Excess Moisture
Excess moisture in the foundation of your house could occur as a result of cracks, spills, or leaks. If you fail to control this in time, mold will start to grow. You can use a dehumidifier to control the amount of moisture in your basement.
Condensation
When excess condensation happens in places such as concrete floors, windows, doors, or cold pipes, it could lead to mold growth. This commonly takes place during the winter. A carpet placed over a concrete floor can also lead to mold growth.
Flooding
When floodwater collects and accumulates in your basement, it can cause mold to grow if not removed in time. Apart from making the floor wet, flood water also increases the humidity levels in your basement and leads to the growth of mold in other dry areas.
Is It Safe to Live in a House with a Moldy Basement?
It's never safe to live in a house with a moldy basement. When you discover mold in your basement, it's best to get rid of the mold as soon as possible since it can lead to health issues like:
Shortness of breath
Coughing
Allergies like sneezing, watery eyes, or runny nose
Wheezing
Aspergillosis could cause breathing problems
Bronchitis
The World Health Organization (WHO) has even created an air quality guideline for controlling mold in your home or commercial building.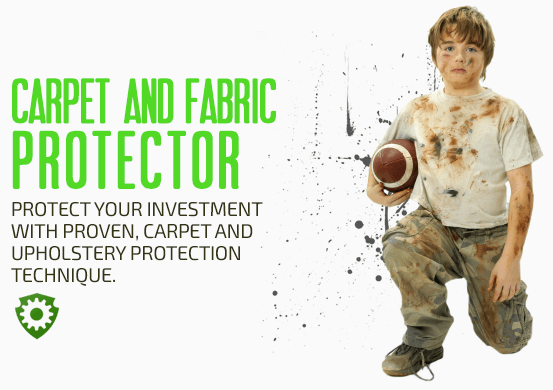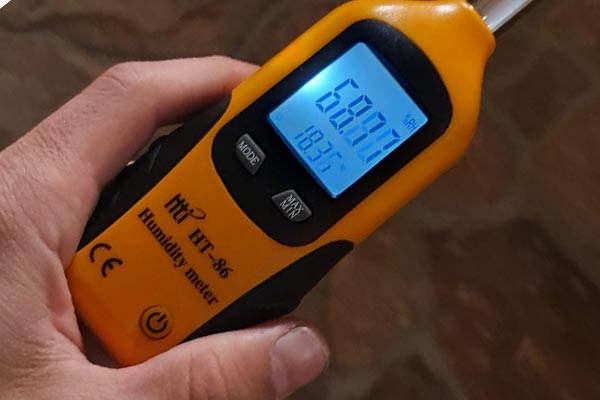 When Do You Need Help from a Professional?
When there's even just a musty odor in your basement, it's the right time to seek professional help from mold specialists in Mt Vernon, NY. At Hippo Carpet Cleaning Mount Vernon, we can help inspect and test for any mold issue in your home or commercial building.
Trying to solve the mold issue yourself can be a problem, since you may fail to eradicate it completely from your home or business. Our team will provide on-site price estimates when addressing your mold issue in Mount Vernon, NY. Our work is guaranteed, thanks to our certified mold professionals. We are bonded and insured to provide mold testing, mold inspection, and professional mold remediation.
Do You Have any Mold Issues in Your Basement?
Basement mold commonly will appear to be green, black, or gray. It always happens due to the presence of moisture in your basement. Failure to correct this issue in time could lead to various health issues and more complicated issues. When you detect any musty odor coming from your basement, it's the right time to call a mold professional. At Hippo Carpet Cleaning Mount Vernon, we provide various mold services in Mt Vernon, including:
Mold Testing
Mold Inspection
To get started today, contact us at 914-363-0750.